One benefit of banging around the maker message boards and community sites: you come across people you start to recognize as sharing your interests.
That was the case with Gustavo Gonnet. It was clear that he liked to trigger things with smart phones, expand networks in unpredictable ways, control things from the Internet.
Like his fireplace, pictured above.
Or his driftwood Christmas tree.
Perhaps because of our shared interests, we also tended to use the same hardware: specifically Particle Photons.
Best of all, Gustavo knew way more than me about the entire electronics ecosystem, and he declared on his Hackster page that he was available for consultations.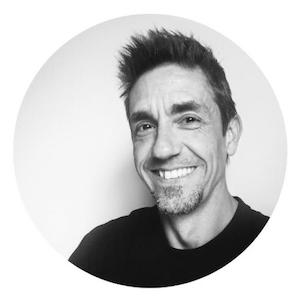 Gustavo Gonnet
His resume is impressive.
A software engineer / Team lead / DevOps guy based in Montreal, he works for Ericsson Canada Inc.
I just barely understood his day job:
I lead a software development team of 15 people for a VoLTE product as a scrum master.
I create and improve automation CI/CD pipelines that build, test and release this software.
These pipelines run all in docker containers and cloud infrastructure.
His online profiles show his range:
Almost immediately, Gustavo bumped me up a level. He also began sharing healthy living tips, which I also appreciated.
But the prime beneficiary: my servo game.