You aren't looking for a bargain when you start searching Fiverr for an artist who can create a flag, a flagman, and some kind of background.
Even though the starting price does hover around $5.
You just want something fast, convenient, and relatively frictionless. You want to get this process going.
After a brisk search at your desk over lunch, you go with Adanguevara, a "Visual Artist / Architecture / Photographer" from Venezuela. His starting rate for the job: $20.
You know the price will creep up, but you don't care: you really like his collages.
Even the ones that his customers hate. Like this one, below, which was not well-received by the guy who ordered it.

The customer's review: "I don't like the work completed whatsoever, poorly done and not up to the standards of examples pictures provided in the gig. Seller can keep the money but I will not use again. Very unhappy."
You thought it was great.
So you commit your $20 to Adanguevara, with vague instructions to create a Boston collage (you told him he'd get plenty of material by doing a Google image search on "Boston") and a weathered-looking flag guy.
A few days later, Adanguevara delivers.
His first take: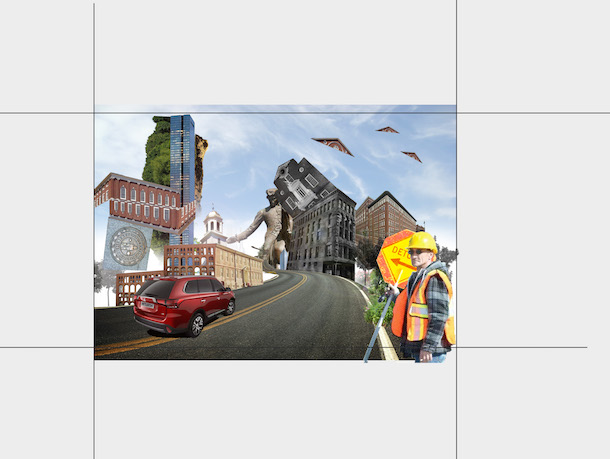 You love it, but you take advantage of Fiverr's "one revision" policy to tell him that people don't drive through historic Boston like that. His second try is more Freedom Trailish: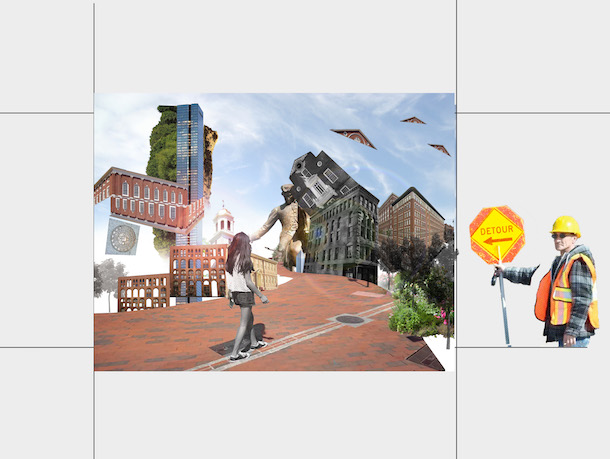 You like the flying cornices -- they look like bats.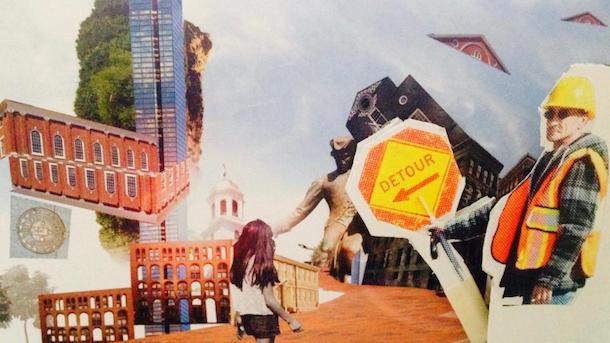 Adanguevara, and Fiverr, deliver.
Now: you just have to put it all together. And make it move.