The capsule machine works best right inside the front door, with the gesture sensor right next to it.
We've learned that at Fab@CIC and District Hall.
People enjoy the immediate reward; the quick, easy engagement.
That has changed how we've stocked the Prize Capsule Machine.
Our first capsules contained cheap trinkets. Then we migrated to Googly Eyes. One pair per capsule.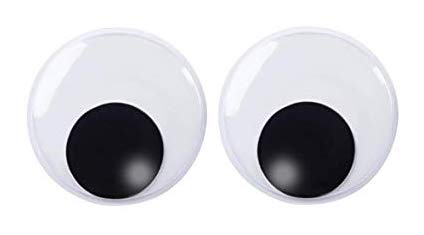 That worked. People seemed happy enough to engage with the machines at both sites. Often, when I stopped by Fab@CIC or District Hall, I would encounter a few people in front of the toy capsule machine, waving their hands and watching it work -- as capsules piled up at the bottom of the chute.
Which was fine because most of the capsules eventually made their way to the nearby "Recycle" container, to be returned to the capsule machine for another go-round. With the recycling, a 500-piece package of Googly Eyes from Micheal's kept both machines stocked for three to four weeks.
Yet, as the popularity continued, I started to appreciate the informational value of this interaction. Why not start the Challenge right at the entrance -- with a message in a capsule?
That's when the capsule machine started morphing into an information delivery platform.
The medium for our message: origami lucky stars. Unlike most origami, lucky stars start as long strips of paper, which are folded over and over until they start to resemble dense stars.
Unfolded, a lucky star strip of paper has room for a few sentence fragments.
For our first message, we decided to direct users to the back of the Render coffeeshop, where it starts getting Fab@CICish; where laser-cut and 3D-printed projects tend to pile up in a makerspace version of a traditional cabinet of curiosities, aka a "wunderkammer."
So the text on our first edition of unfolded lucky stars: TAKE THE MIXED REALITY CHALLENGE * CHECK FAB@CIC'S WUNDERKAMMER * WIN A FREE CUP OF COFFEE.
By the way, here's how to make a lucky star (Set the playback speed on fast. This is a very deliberate video.)