Fab@CIC has posted a new "who we are" video, and the Mixed Reality Challenge has snuck into a few scenes.
Among shots of laser cutters at work, and coffee, and networking people, the Mixed Reality Challenge capsule machine appears, briefly. Look for it after the scary silver mask with the blinky eyes.
The Mixed Reality Challenge also photobombs the Fab@CIC webpage, right at the top of the "Project Gallery."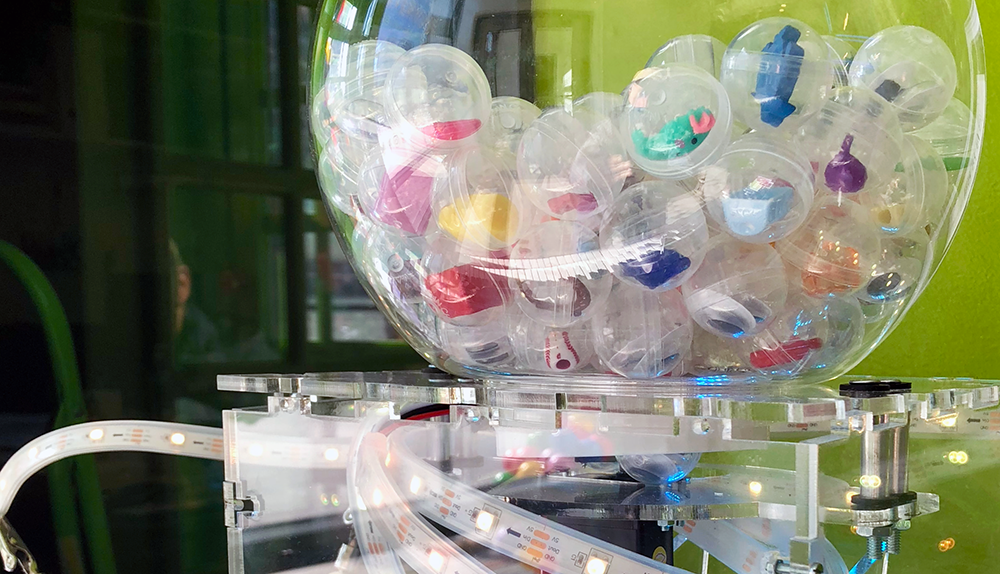 The Gachapon machine, featured on the front of the Fab@CIC site.