Forget Field Notes and Moleskines -- commodity Reporter's Notebooks are the best value for taking notes on places. When you buy them by the dozen, they cost just $1.75 each.
And they fit very neatly into a jacket pocket, or a backpack.
And you can flip those pages fast, end-over-end, so they don't slow you down.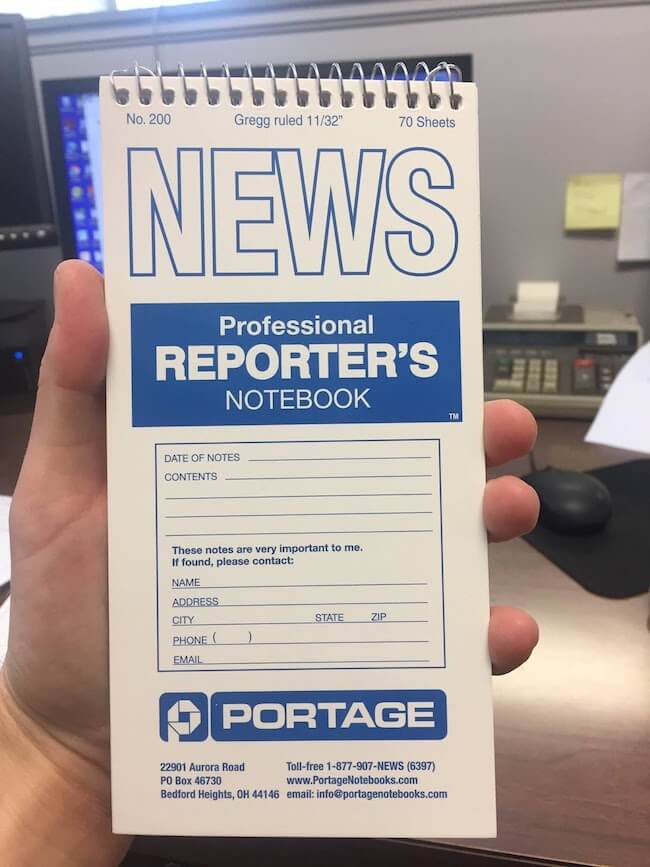 A Reporter's Notebook
They are difficult to find in real-world stores, but Amazon carries them in bulk.
Full disclosure: Placemaking Report is reader-supported. When you buy through links on this site, we may earn an affiliate commission, with no change to the purchase price. Learn more.