Augmented Reality is working okay. Actually, honestly, not that well. Because it requires a phone, and an app. And that app requires a download, and a username and password... starting to sound like work?
Also AR images are invisible to the naked eye. They don't reach out and grab you when you first walk in. Someone has to tell you where the images are. And then you have to start looking for them. 
Not exciting. 
This causes you to fall back to an easier onramp: a gesture sensor.
Here's the first gesture sensor you consider: from Adafruit.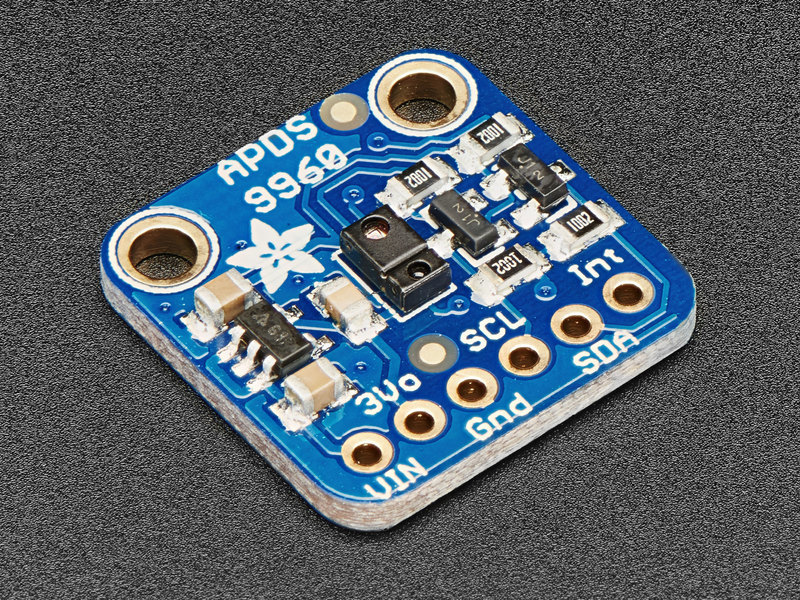 One of the pleasures of buying from Adafruit is the way they document every product massively. And they pile it on for their gesture sensor. 
Check out how much vertical space they give this postage-stamp-sized chip: 

That's just the first page. There are a half-dozen more dense pages, describing how to connect this breakout board to a variety of platforms, like the Arduino; sample software to get it going, and soldering tips to connect it to the rest of the world. 
On the last page, there are links to even more detailed descriptions. 
Like this one, to the datasheet for the tiny chip that's at the heart of this gesture sensor: the APDS-9960.
What you like about the gesture sensor is the redundancy: it can detect gestures, color, proximity, and ambient light.
If someone is standing nearby, waving a hand, or just sort of holding a hand over the sensor -- you can count on one of those things to trigger a digital signal. 
Here it is at Amazon, below.
Full disclosure: This is an Amazon affiliate link, so Placemaking Report earns some fraction of the price if you buy it, and don't return it. 
The Gesture Sensor's Stronghold
Gesture sensors have the advantage of being a commodity product that has found a solid niche in one very specific room: the bathroom, particularly the retail/office bathroom.
Today, even a moderately upscale public bathroom (that is, not a gas station), can sport as many as four gesture sensors, in the:
towel dispenser
hand dryer
water faucet
toilet flusher
All triggered by a wave of a hand.
(Adoption of this technology has been slower in the home bathroom, btw, where commonly-touched surfaces aren't as scary.)
A comprehensive article in The Guardian traces the evolution of gesture sensing in the bathroom, which has, on occasion, been found to be racist. 
In any event, it's out there, and people use it. We all know what to do when we see this icon (available for purchase for $2 from iconfinder.com).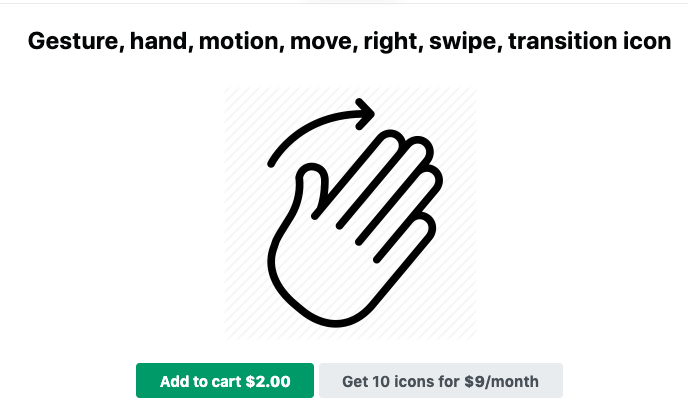 There's an industry name for this kind of technology: touchless tech. As in, Touchless Sensing Market Overview, Top Key Players, Growth Analysis and Segments by Forecast to 2023
Hooking up a gesture sensor to the gumball machine is not difficult. You set up two Particle Photons: one that triggers the stepper motor; the other attached to the gesture sensor. Wave a hand over the gesture sensor and the attached Photon alerts the Photon in the gumball machine: "dispense". 
Shopping for Gesture Sensors
Looking ahead, you shop for cheaper gesture sensors on AliExpress. You find a bunch of gesture sensors built around the same APDS-9960 chip. 
Ordered two of these: 
https://www.aliexpress.com/item/32953360444.html?spm=a2g0s.9042311.0.0.39b04c4djbPcvg
And three of these:
https://www.aliexpress.com/item/32783992905.html?spm=a2g0s.9042311.0.0.39b04c4djbPcvg
The price was right, under $2 each.
You also pick up one from Sparkfun, a US-based supplier similar to Adafruit. 
https://learn.sparkfun.com/tutorials/apds-9960-rgb-and-gesture-sensor-hookup-guide?_ga=2.266206287.1194063377.1578430681-24719873.1572605379