Your sketchpad: a breadboard.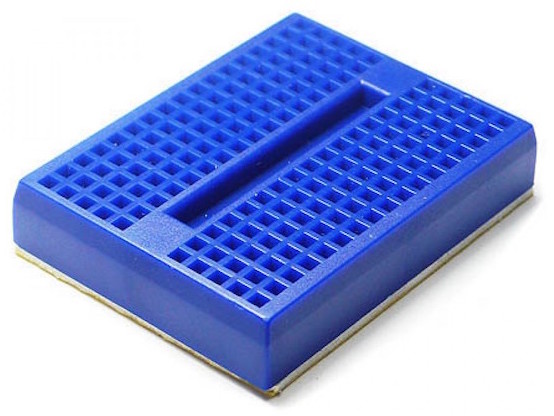 And these are your drawing instruments: jumper wires.
The great thing about them: they are easily removeable. So you can quickly sketch another idea if your first one doesn't work out.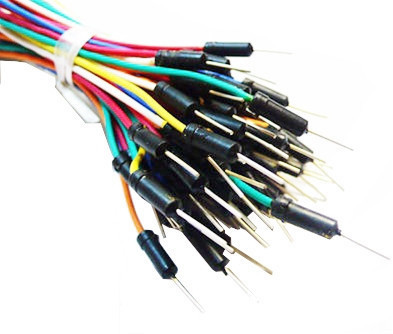 Below, a sketch in action. Don't like it? Pull the jumper wires out and start over.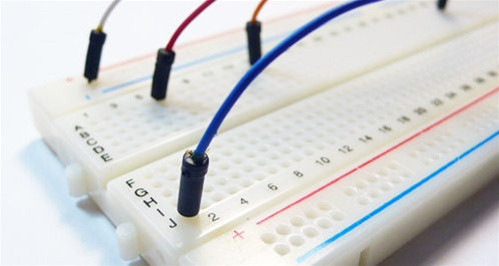 ---
On the Internet: