The way Rob Ives' site works is that you either pay a yearly subscription (around $50. if I remember correctly), or pay to download an individual PDF (a couple of bucks). I paid the yearly rate. He seemed to have a lot of stuff on the site.
I downloaded the 6-page PDF with the paper cut-outs.
But I wanted/needed to customize it. Gentleman Jack seemed to be a Victorian-type of chap. He's wearing a top hat. we had to fix that.
My go to guy, from back when I was assembling the packet of Boston Fun Pak images for my first game, at Taza Chocolate: QuackYeah.
His first task: swap in an orange safety vest, some kind of helmet, and a face with modern sideburns, not big round one from the Millard Fillmore era.
QuackYeah did an admirable job. My only revision request. The face was just too friendly.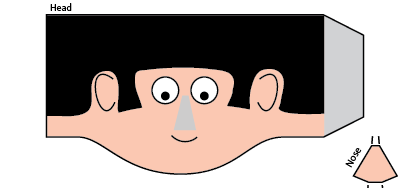 A too-happy Boston Matt
I wanted something craggier, maybe even angrier.
QuackYeah was happy to oblige.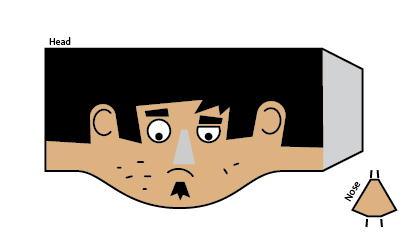 Ah, more like it.